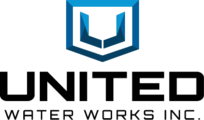 About United Water Works, Inc.
United Water Works Inc. is a leading distributor of water, sewer, storm drain and fire protection products in Southern California.
Founded in 1983, United Water Works, Inc. is the local expert in waterworks. Our customer base consists primarily of contractors and municipalities who we service to provide material for new construction and aging infrastructure.
We believe no product sells itself - it's the overall TEAM effort. The United Water Works team is comprised of 30 years of experience in the Southern California market. With skill-sets forged by successful customer service and a determination to combine accuracy with execution, United Water Works builds long-lasting relationships from manufacturer to end-user.

Our brand promise is "Deliver The Right Price, The Right Product, The Right Service, Right Now!" We are expanding and building a winning team of industry professionals that are as passionate and committed to our brand promise as we are. We invite you to explore the opportunities available and consider joining our winning team.