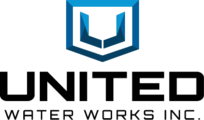 Description
We are seeking a full time professional sales representative to go after new business and service existing customer accounts. Experience in the water works industry is a must.
The ideal outside sales candidate will possess the following skills and experience:
Develops new prospects and interacts with existing customers to increase sales and profit.
Responsible for profitably growing sales, achieving sales goals, prospecting new accounts, retaining existing accounts and increasing opportunities with existing customers.
Possess the necessary sales skills to hunt for new business, close deals and manage existing accounts.
Make regular prospect and follow-up calls to achieve sale activity goals.
Ability to build solid relationships with customers and convert them into real business.
Comfortable making customer presentations.
Proficient with a CRM system for manage your prospect/customer data and tacking your sales activity.
Must be a self starter with a positive winning attitude.
General Accountabilities
Conducts on-site customer visits with new and existing customers, insuring their satisfaction with our products and services at all times.
Maintains existing and builds new customer partnerships. Develops and sustains relationships with key decision makers and influencers on all levels of an organization.
Shares market and competitor information with all applicable channels within the organization; establishes relationships and working partners.
Forecasts, prospects, and bids for new business to include customers, markets, and additional service opportunities.
Continually enhances sales skills and product knowledge in order to promote a professional image in the field and be in-the-know on new products and services offered by vendors.
Processes sales orders and credits timely to ensure prompt billing and payment.
Fully engage in all activities that pertain to your accounts (sales, invoicing, bidding, take-offs, deliveries, returns, credits, etc.)
Partners with customers, vendors, & credit to quickly resolve customer issues. Conducts negotiations with vendors and manufacturers regarding pricing, returns, credits, etc.
Support and promote the UWW core values and maintain a positive winning attitude.
Participates and engages in daily sales meetings.
Assists in training and mentoring of inside sales associates.
Performance Metrics
Meet or Exceed profit and sales goals monthly, quarterly & annually.
Measured on growth of existing accounts year over year.
Measured on developing new accounts.
Meet or Exceed sales call activity.
Competencies
Planning/Organizing - Prioritizes and plans work activities; Uses time efficiently; Plans for additional resources; Sets goals and objectives.
Oral Communication - Speaks clearly and persuasively; Listens and gets clarification when necessary; Responds informatively to questions; Participates in meetings.
Written Communication - Writes clearly and concisely; Edits work; Varies writing style to meet specific needs; Presents numerical data effectively; Able to read and interpret written information.
Interpersonal Skills - Listens to others attentively; Remains open to others' ideas and tries new things; Maintains confidentiality; Maintains relationships with others.
Customer Service - Manages difficult or emotional customer situations; Responds promptly to customer needs; Solicits customer feedback to improve service.
Problem Solving - Identifies and resolves problems time efficiently; Gathers and analyzes information; Develops solutions; Uses reason.
Requirements
3 years experience in water/sewer/storm drain with a Supplier, Contractor, or Engineer
Computer Literate ; Tech savvy
Possess strong daily sales habits
Entrepreneurial spirit
Benefits
Competitive base salary plus commission
Health insurance
401K plan & Profit Sharing
Vacation pay
Paid holidays