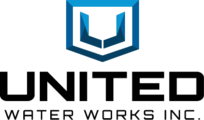 Description
We are seeking a full time, experienced, inside sales associate to assist in managing accounts and supporting our outside sales team. We are looking for A players who thrive in a winning environment and have a "can do" attitude. The ideal candidate must have water works industry experience and be very familiar with our suppliers, products and pricing to effectively quote and manage projects.
As an Inside Sales Associate, you will work hand-in-hand with Outside Sales Associates to meet the needs of our customers by:
Preparing and submitting timely, accurate, and competitive quotes
Accurately and efficiently entering orders into company systems to meet customer needs
Promptly responding to all customer inquiries and resolving all customer issues when they arise
Coordinating inventory needs with the warehouse and purchasing to ensure on-time deliveries and proper inventory levels needed to fulfil current orders
Scheduling timely and complete shipments of material by tracking open sales orders and taking action as needed to meet customer expectations
Providing feedback on overall customer satisfaction based on customer comments and insight provided from follow up calls with customers
Developing relationships with existing customers so that the company has a good pulse of the needs and plans of our customers
Being part of a team that supports one another so that we all get our jobs done, keep our customers happy, and have some fun along the way
Performance Metrics
Maintain and grow sales volume of existing accounts
Maintain and grow profit of existing accounts
Competencies
Problem Solving - Identifies and resolves problems time efficiently; Gathers and analyzes information; Develops solutions; Uses reason.
Oral Communication - Speaks clearly and persuasively; Listens and gets clarification when necessary; Responds informatively to questions.
Planning/Organizing - Prioritizes and plans work activities; Uses time efficiently; Plans for additional resources; Sets goals and objectives.
Cost Consciousness - Works within approved budget; Develops and implements cost saving measures; Conserves company resources.
Customer Service - Manages difficult or emotional customer situations; Responds promptly to customer needs; Solicits customer feedback to improve service; Meets commitments.
Requirements
3 years of water works industry experience a must
Familiar with Microsoft Office, Excel, Outlook and a CRM system
Possess strong daily sales habits
Entrepreneurial spirit
Possess great customer service skills
Benefits
Health insurance
401K plan
Vacation pay
Sick Pay
Paid holidays