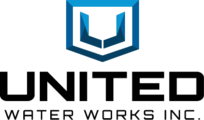 Description
We are hiring for a position as a driver / member of our warehouse team. In this position, you will be expected to take initiative to develop yourself and continuously learn the skills necessary to grow within our company. Your main responsibility will be to follow the established policies and guidelines that apply to the shipping and receiving of material. This is hard work that often requires you to work long hours and to work smart. We are looking for individuals who are willing to work hard and demonstrate responsibility.
General Accountabilities
Deliver materials to customers, which include assistance with unloading, ensuring delivery of ship ticket, and collecting a signature on the manifest.
Pick up material from vendors, which include verifying purchase order number, correct material, accurate quantity, and collecting a packing slip/POD.
Pick up customer returns, which include determining type, condition and quantity of materials to be returned; all of this is documented on a hand written order that is turned in immediately upon returning to the yard.
Safely operate equipment (forklift, pallet jack, tools, etc.) in order to complete task such as loading, unloading, sorting, picking, stocking, staging, and transportation of various products.
Learn products and material.
Maintain safe and clean work area.
Load and unload trucks, help others with loading and unloading, and secure material for transport, using ropes, blocks, chain, binders, or covers as needed.
Collect delivery instructions from appropriate sources, verifying any special instructions. Read and interpret map to determine routes.
Check vehicles to ensure that mechanical, safety, and emergency equipment is in good working order. Fuel as needed.
Report vehicle defects, accidents, traffic violations, or damage to the vehicles.
Drive trucks to weigh stations before and after loading and along routes to document weights and to comply with state regulations.
Follow all warehouse safety guidelines and DMV/DOT laws.
Requirements
Job Requirements
High school diploma
Valid California Driver License
Clean driving record
Clean background check
Clean drug test
Ability to lift 30 + pounds repeatedly throughout the day
Fluently speak, read and write English
Ability to begin work at 6:00 am and available on occasional weekends
Preferred Experience (not required)
Fluent in Spanish a plus
Familiar and comfortable with computers to log and print necessary delivery orders and process returns
Forklift experience
3 years' experience driving a 24 foot flatbed truck
Benefits
Competitive hourly wage
Health insurance
401K plan
Vacation & sick pay
Paid holidays
Upload your photo
Please provide an image in PNG, JPG or JPEG format.